ATEGSOFT HEVAP
ATEGSOFT HEVAP is an extensive Human Resource application that concentrates on the fundamentals of business process, delivering to the client a tool that revitalizes in an adaptive and effective manner, Human Resource processes and business functions. It provides an attractive, easy-to-use interface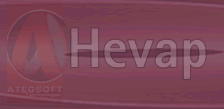 ATEGSOFT HEVAP focuses mainly on the fundamentals of business processes; a very essential tool for adoption in the transformation of an organization from a mere business venture with manual procedures to an Information Technology standard, presenting business administration in a seamless and effective manner giving administrators, Managers or Employers the power to change, modify, upgrade and implement business decisions efficiently.
ATEGSOFT HEVAP MODULES
Administration

Human Resource Management
File Management
Staff Profiles
Employee Biodata
Office Tool Administration
Office Stationery Requests Management
Queries
Office Memoranda
Access Right Authentication
Notifications
Reports
Portfolio Management

Payroll

Print Pay Slips
View Pay History
Tax Settings
Run Employee Payroll
Leave Payments
Staff Deductions and Bonuses
Approval Bonus Payments
Track Payment Record
Staff Allowances

Other Payments

Evaluation


Management and Staff Evaluation
Set Evaluation Standards

Performance Management

Recruitment

Staff Records Management

Training

In-House Training Management

Training Feedback

Leave

Leave Application

Appraisal

Performance Management

Purchase Order

Track Purchase Orders Keep Log of orders

Integration Module

Cross-Platform integration
Please note that ATEGSOFT Hevap has different editions based on your organisation needs. Please, contact us for the precise edition which suits you.